What an amazing feeling it was to meet Doma at JFK in New York very late on Thursday!  It's almost a year since we started her college applications.  Now she is here and International Student Orientation at Hampshire College is less than a month away.
Because of holiday traffic, it took a large part of Friday to drive up to Maine.  We stopped, of course, at the Travelers Restaurant, exit 74 off I-84, for good food and three free books each, and Doma caught up with some lost sleep along the way.
The next day, Saturday, there was a parade to celebrate the 200th birthday of Phippsburg where we have our summer cottage and Felicity's art gallery.  A kindly Mainer offered us her pickup tailgate.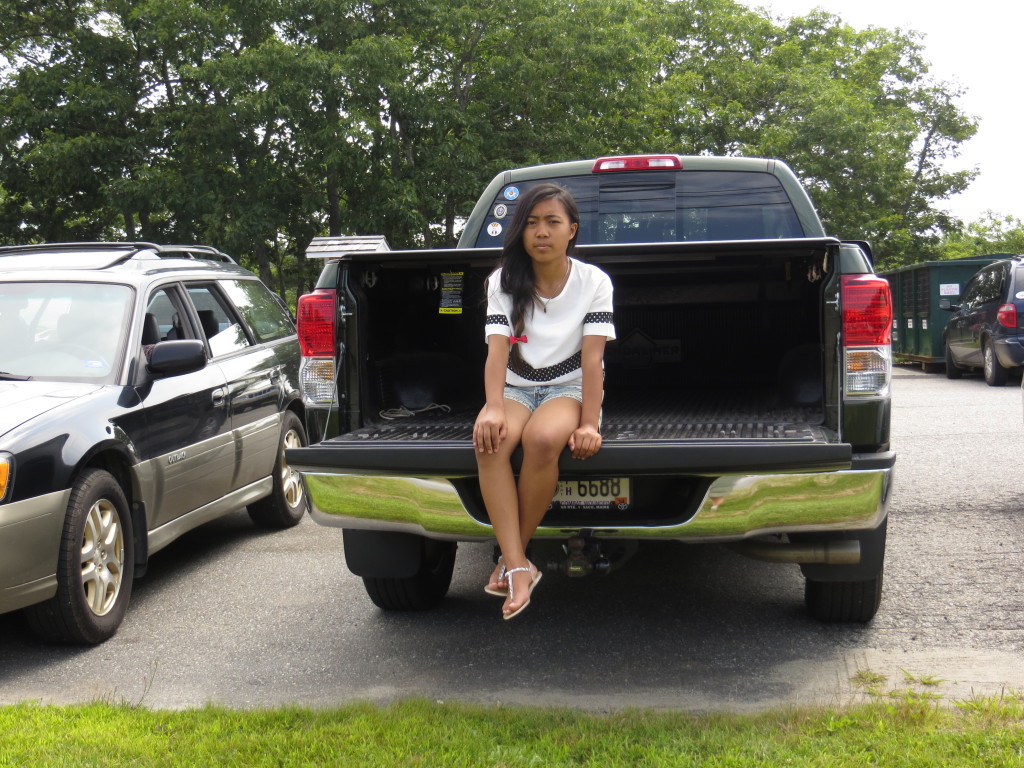 I could not have organized a better introduction to small town America.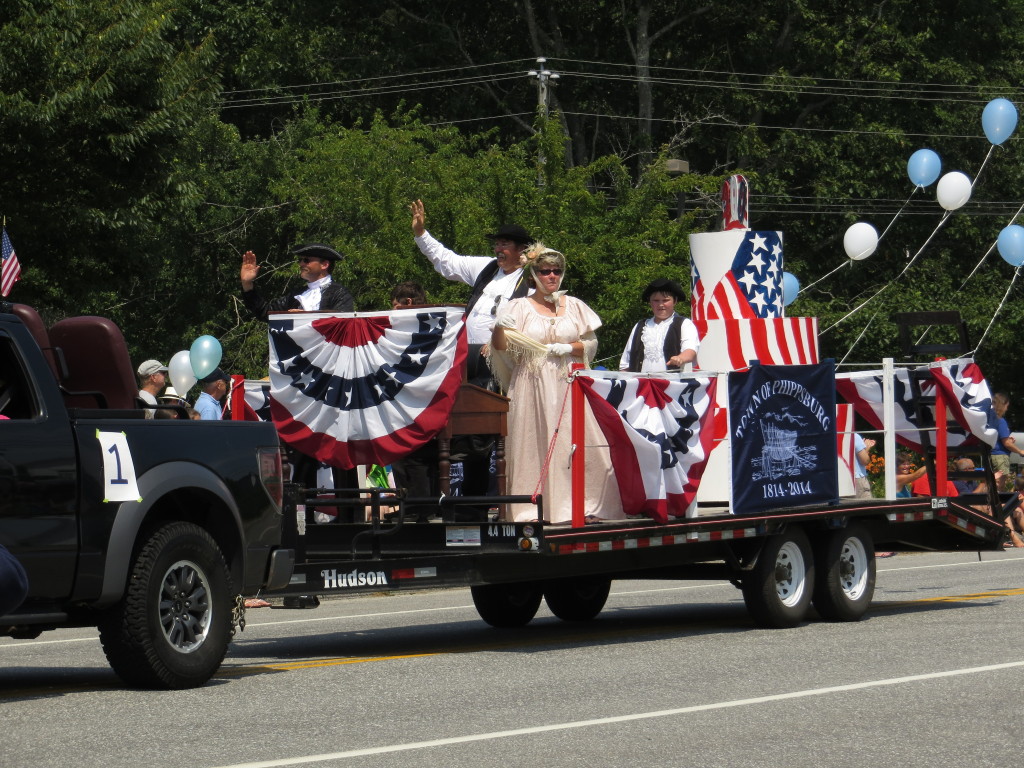 Since then we've been shopping, something I never imagined I would enjoy…  Our latest purchase was an iPhone, without which college life would not be possible.
Oh, and we've been enjoying the excellent food at Shere Punjab restaurant here in downtown Brunswick, Maine whose friendly owners come from Kathmandu.  More news after more  shopping.