A wild tortoise who lives near the cabin where we were staying in the high desert above Yucca Valley, CA has learned that people will give him lettuce.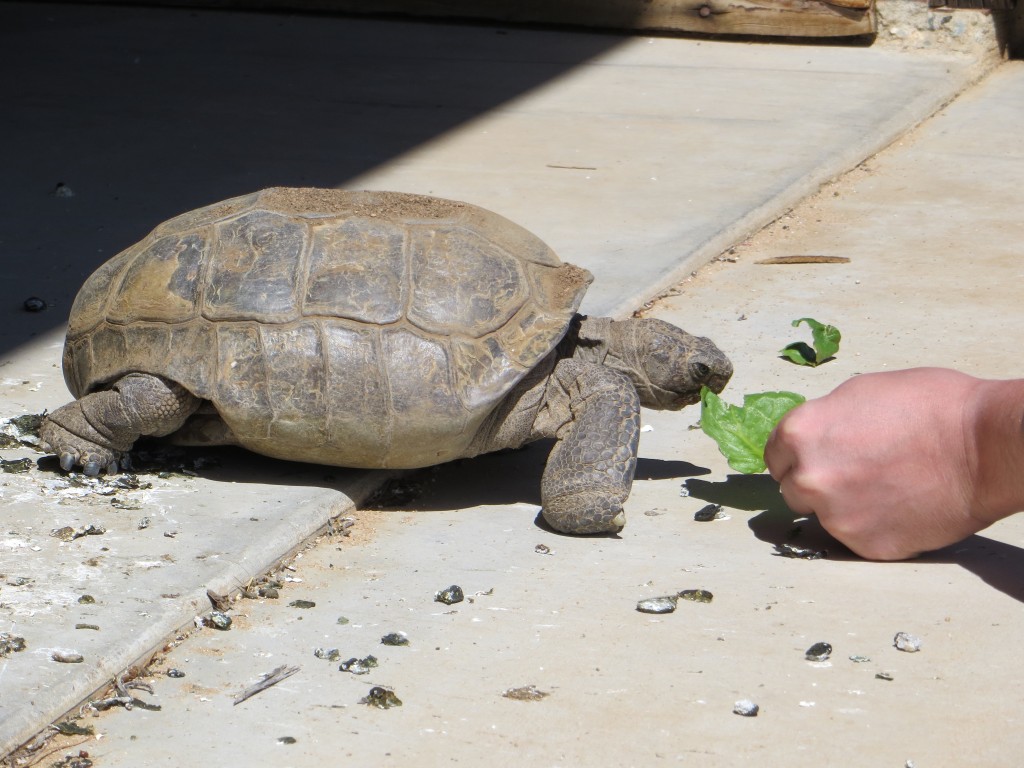 He comes out when he hears people because he likes lettuce.  There's only just enough plant life for survival in those parts so it's easy to see why he'd be tempted.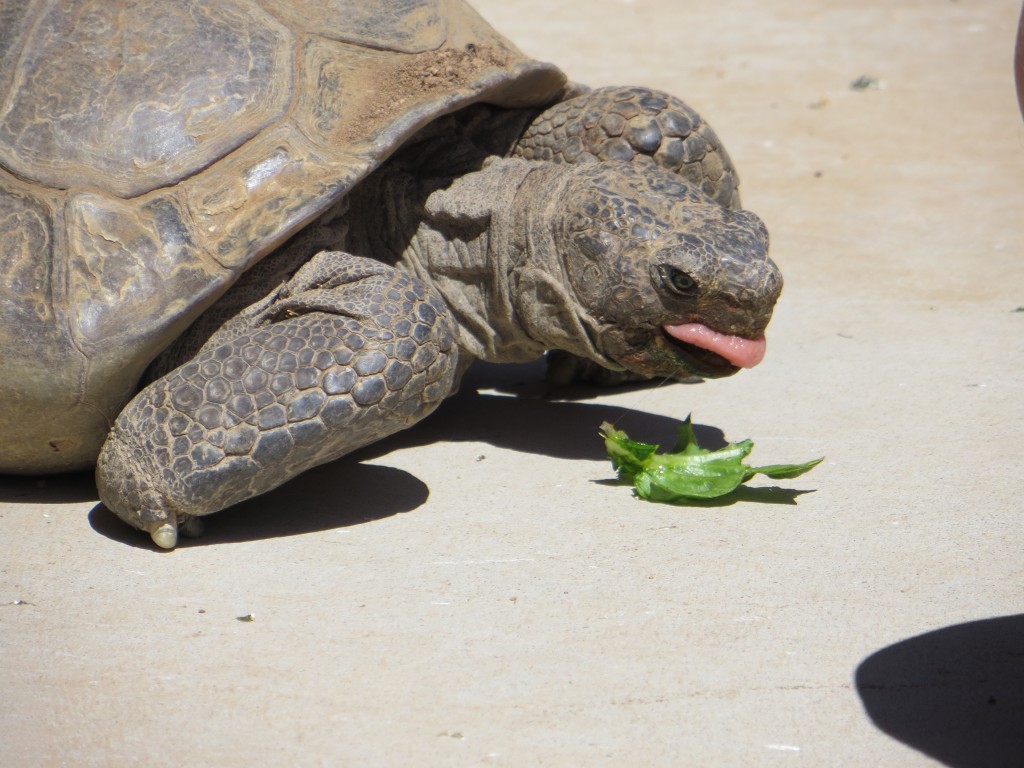 He's been living there for at least 30 years and has a female consort who we didn't see.  Maybe she didn't come out because she's shy, more likely because the weather wasn't really hot enough yet, or perhaps it was because he told her not to.  He has a rival, a bigger fellow, with whom he battles for control of the territory and access to the female.  The way battle works for tortoises is they try to flip each other over.  An upside-down tortoise has no way to right itself and soon dies.
These battles must be noisy.  The tortoise hissed loudly if we did not give him the next piece of lettuce as fast as he wanted.  I expect he'd look even more menacing if the issue was survival.
He usually loses the battles because he's smaller than the interloper, but not always.  Our landlady once found both of them on their backs.  She checks on them many times a day when the weather is hotter and had to right the home tortoise five times one day.  She has repeatedly taken the interloper several miles away in her car but he always comes back.